Now - Shopping from the UK is easy! All duties and taxes are on us.
Now - Shopping from the UK is easy! All duties and taxes are on us.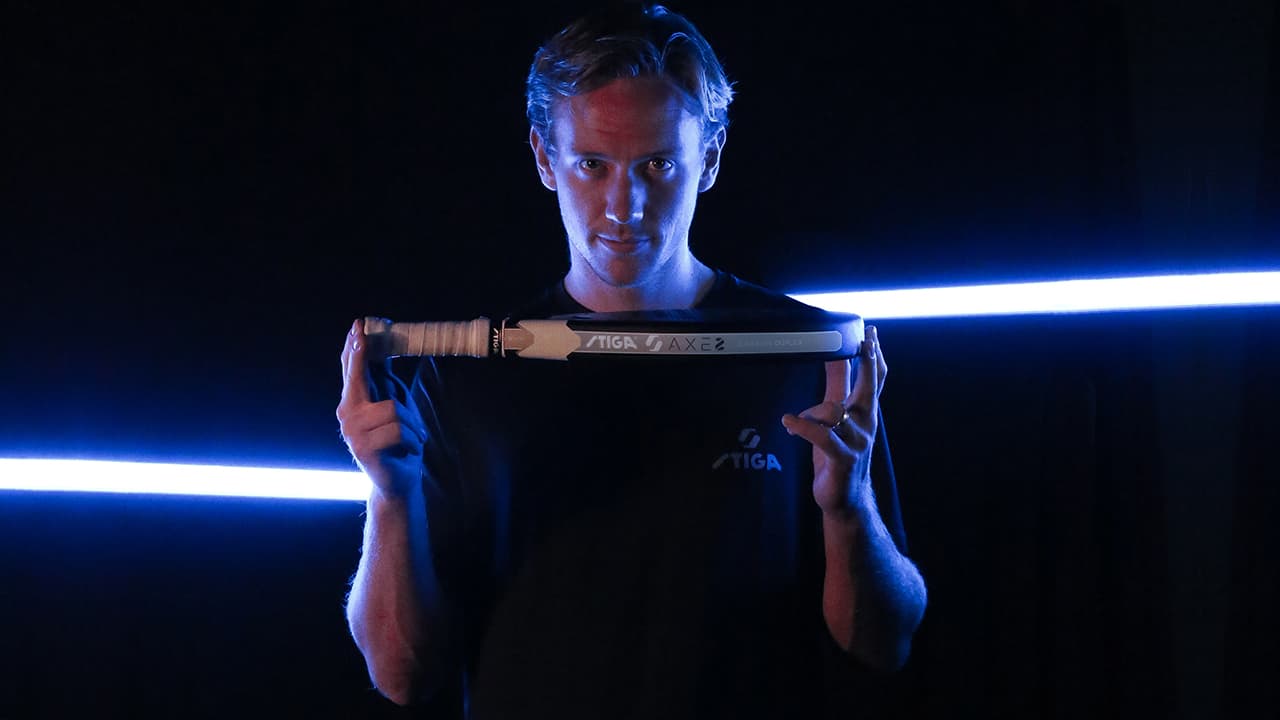 DANIEL WINDAHL – THE PIONEERING PLAYER WHO WANTS TO SPREAD PASSION FOR PADEL
Daniel Windahl is undoubtedly one of Sweden's hottest padel players who has also made a name for himself internationally. Born in Helsingborg in 1996, Windahl is enjoying a groundbreaking career in padel, and we are extremely pleased that he has chosen to represent STIGA Padel.
Like many other padel players, Windahl has a background in tennis. As the whole family was keen on tennis, and his father played at elite level, no one was surprised when Windahl took up the sport at the tender age of four. He began his sporting career as a rising tennis star and competed at the ATP and Davis Cup tours, among others, winning a total of 14 gold medals. But his tennis career would come to a abrupt end. Insistent matchmakers followed him match after match, and finally threatened his family. Therefore, in 2016, at the age of 20, Windahl was forced to back down from tennis.
Leaving a sport that was a huge part of his daily life was not easy. After a while, Windahl started playing padel, mainly to relax and take his mind off things. But his presence on the padel court gained momentum, and soon he began to play in tournaments: suddenly, Windahl had found a new and exciting direction.
After his turbulent tennis career, padel gave his life meaning again, with new contacts, training schedules, and a feeling of belonging. It wasn't long before he had honed his skills, and revived his energy and sense of purpose. In 2017, Windahl set himself a goal of becoming the best in Sweden, a goal that he achieved at the beginning of 2018.
He started travelling frequently to Spain, the world leader in padel, in order to train more seriously. His time in Spain consisted mainly of match training, improving his technique, and refining his skills alongside other brilliant players, while back at home in Sweden, he focused primarily on his physical condition. The training brought about positive results, and Windahl has, among other things, stood on the gold medal podium in the Swedish Padel Tour for three years in a row.
There's a very special atmosphere in padel – everyone takes part in the fun!
Windahl's passion for the sport is palpable. Team spirit and a focus on quality rather than quantity are what he describes as the best things about padel. He believes that the step from hobbyist to competitive player is more difficult than many people think. Practising with excellent players makes all the difference, however it's not the amount, but rather the quality of the training that produces results.
Windahl is a tall and explosive player, who has a powerful technique and is able to interpret the game well. His physique lies greatly in his favour: he is a large and agile player, who can determine the ball's trajectory from almost any angle. And he has a winner's attitude.
Together with STIGA, Windahl has now developed the AXE 2 padel racket, which, he says, is a perfect hybrid of flexible and rigid materials that makes it easier to control the ball, even when it's moving very fast. And it is precisely this racket that Windahl used to achieve Gold at the Swedish championship in 2020, together with his partner Calle Knutsson.
Windahl's focus on the sport does not end with being a professional player: he has a bigger vision. There's a lot happening in the world of Swedish padel, and, in addition to improving as a player, he would also like to coach and be a role model for junior players, and spread his passion for the sport as it gains popularity.
Join STIGA Sports Club
Discover all STIGA Sports stories – and be the first to hear about new products, promotions and events. Simply, get moving!
Follow us
Visiting adress:
Tång Lindströms väg 7 - 9
633 46 Eskilstuna Sweden
Org.nr: 556448-8178
UK VAT: GB377031890