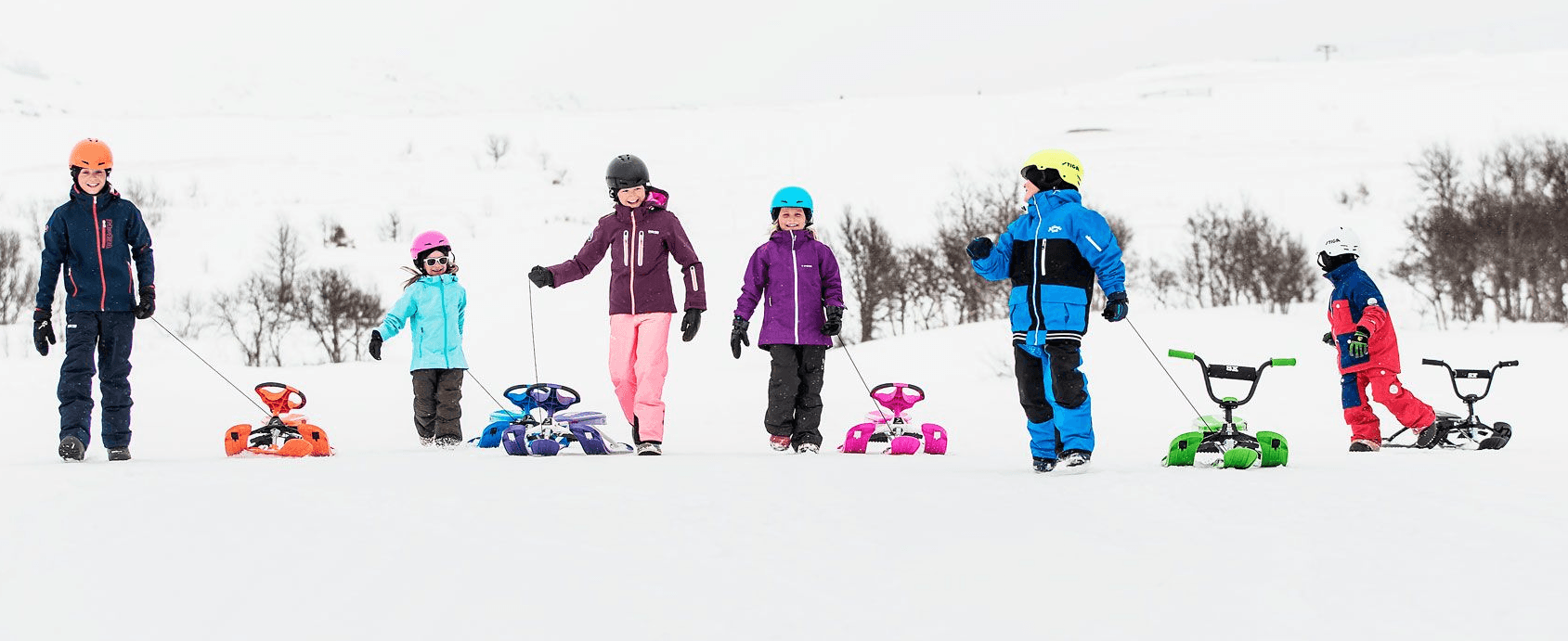 FUN WINTER ACTIVITIES FOR THE WHOLE FAMILY – 7 TIPS
Doesn't everything seem lighter and brighter during wintertime? Winter is definitely the time for wonderful, active moments as a family. An abundance of snow and light – but it's not always easy to find activities to harness young minds that crave for fun. Here we list 7 top tips for fun winter activities for young and old alike.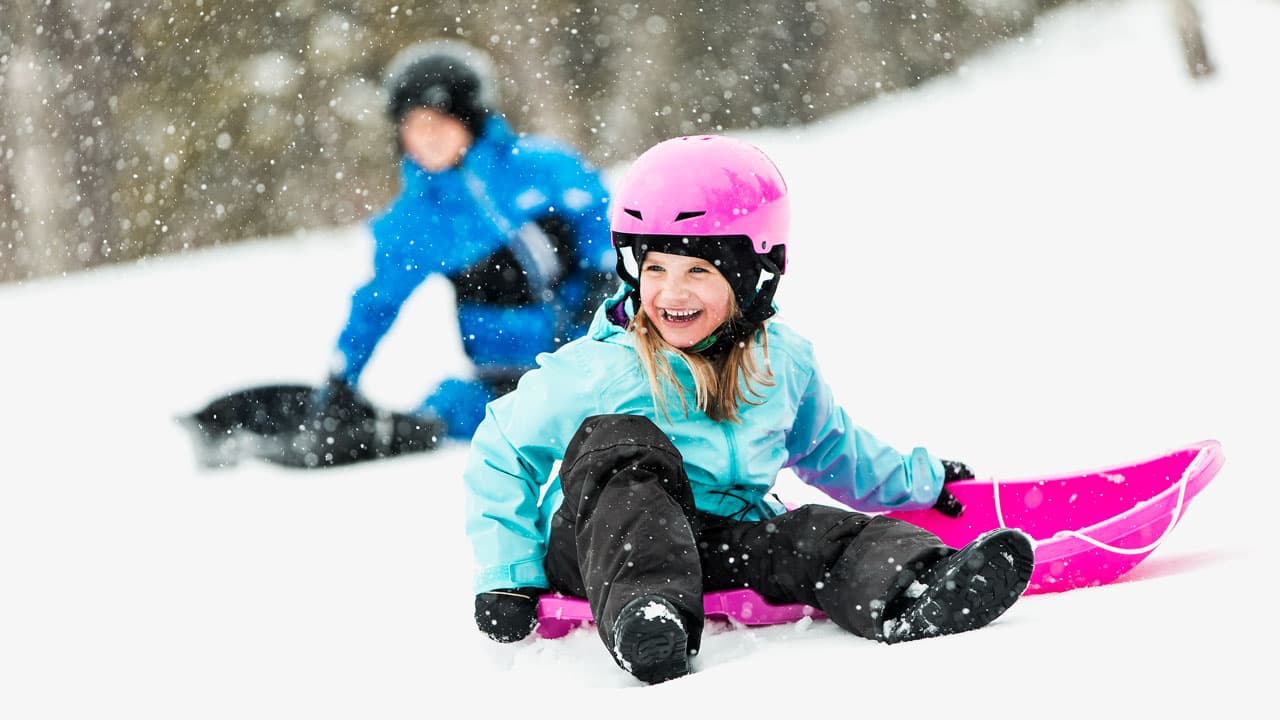 Invite everyone to a sledge race! – Children love nothing more than an action-packed sledge race. There's no age limit to riding a sledge, slider or snowracer. Everyone can enjoy them – and lots of fun and laughter for the whole family are guaranteed! Here you'll find all of our sledges and snowracers for exciting, action-packed experiences.
Design your own snowman! – When was the last time you built a snowman? Take the family out and start rolling. Maybe your kids prefer to stick with the classic carrot nose and stone eyes. Or perhaps they're keen on experimenting with old clothes, sunglasses, headgear and other accessories to make their snowman the coolest one around. Let your collective imagination run wild!
Snow surfing! – A snowskate makes for the ultimate snow surfing experience for the youngest ones. A snowskate is like a snowboard, but without bindings. Perfect balance training for smaller kids who may be keen on snowboarding, but are still too young to try it. Here you can read more about our snowskates and snow sliders.
Build a snow lantern! – A winter classic that brightens up any garden or backyard. Roll lots of snowballs, arrange them in a ring, and start building upwards. As darkness closes in, furnish it with some tealights and suddenly you have a magical outdoor lantern that glows in the winter darkness.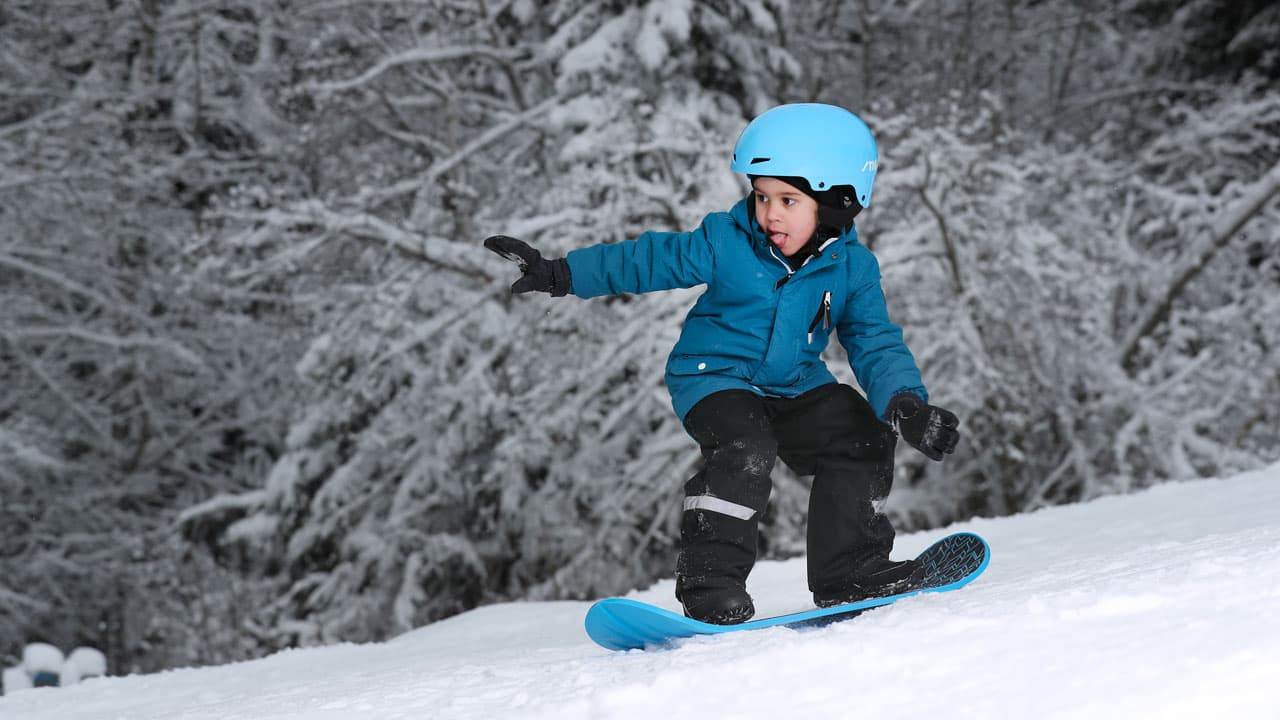 Try the snowkick: the ultra cool kick scooter! – If your kid enjoys riding a kick scooter, then a snow kick is the perfect winter alternative. It's just like a regular scooter, but instead of wheels, it has skis that glide over the snow – perfect for family walks! Here you'll find all of our snow kicks.
Explore the forest! – Winter transforms the forest into a most exciting place. Identify different tracks in the snow, look for icicles in interesting shapes, indulge in a snowball fight, or just enjoy being out in the nature together. Don't forget to take sandwiches, some fruit and a thermos with hot chocolate!
Go cross-country! – You don't need mountains to enjoy a spot of skiing. A fresh layer of snow is enough to start practicing those skiing techniques, so why not take your kids to the local football pitch, field or outdoor space? Here you'll find easy-to-use cross-country skis for the youngest ones.
Read more about our entire range for fun winter activities here.
Join STIGA Sports Club
Discover all STIGA Sports stories – and be the first to hear about new products, promotions and events. Simply, get moving!
Follow us
Visiting adress:
Tång Lindströms väg 7 - 9
633 46 Eskilstuna Sweden
Org.nr: 556448-8178