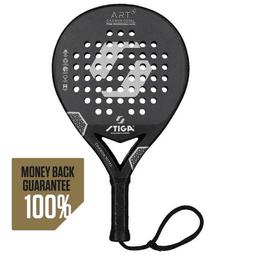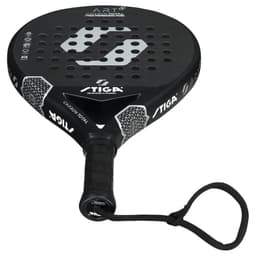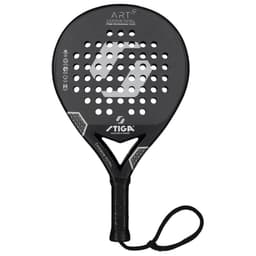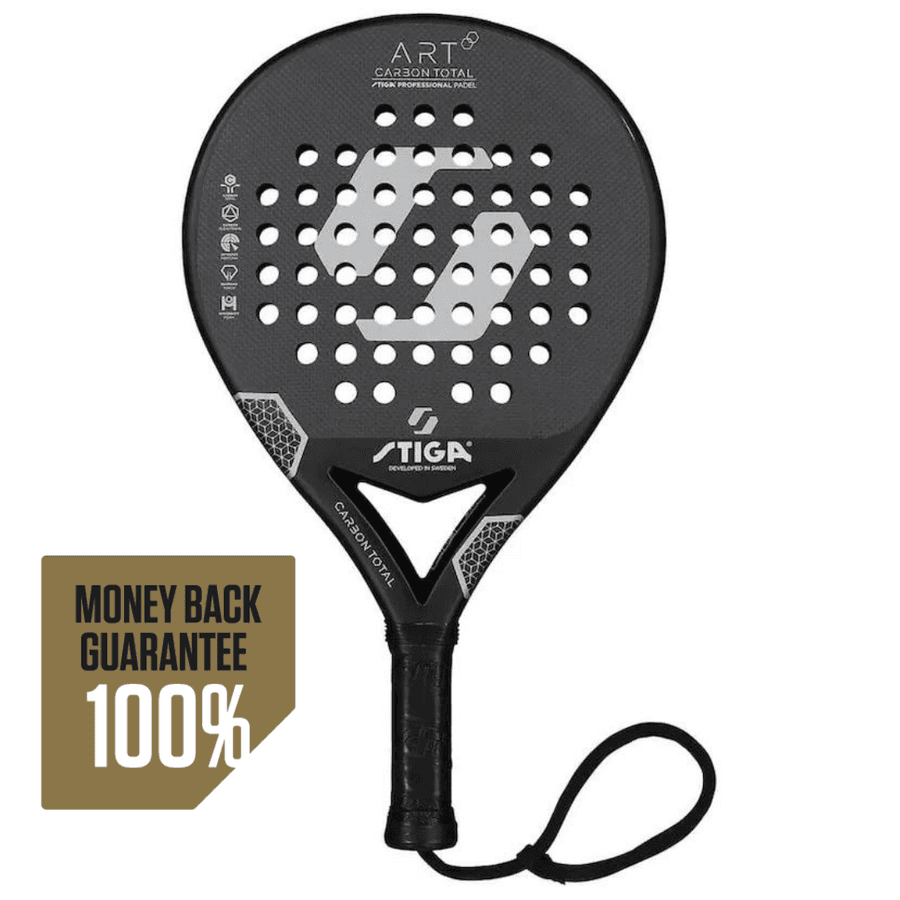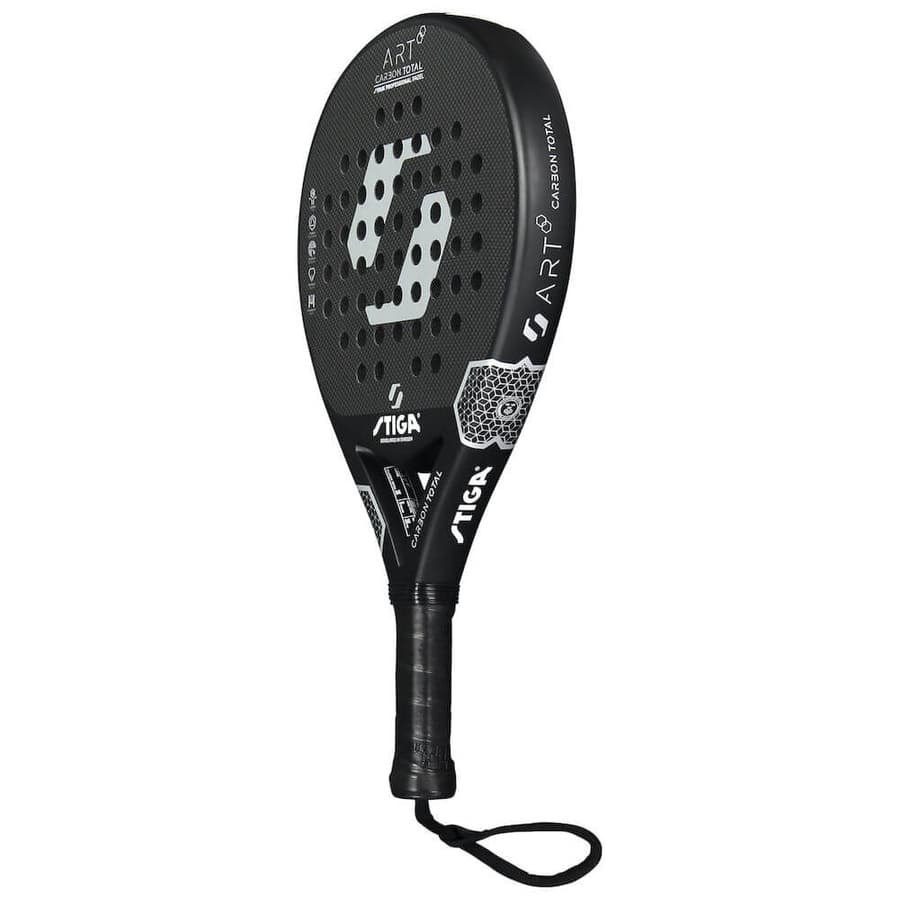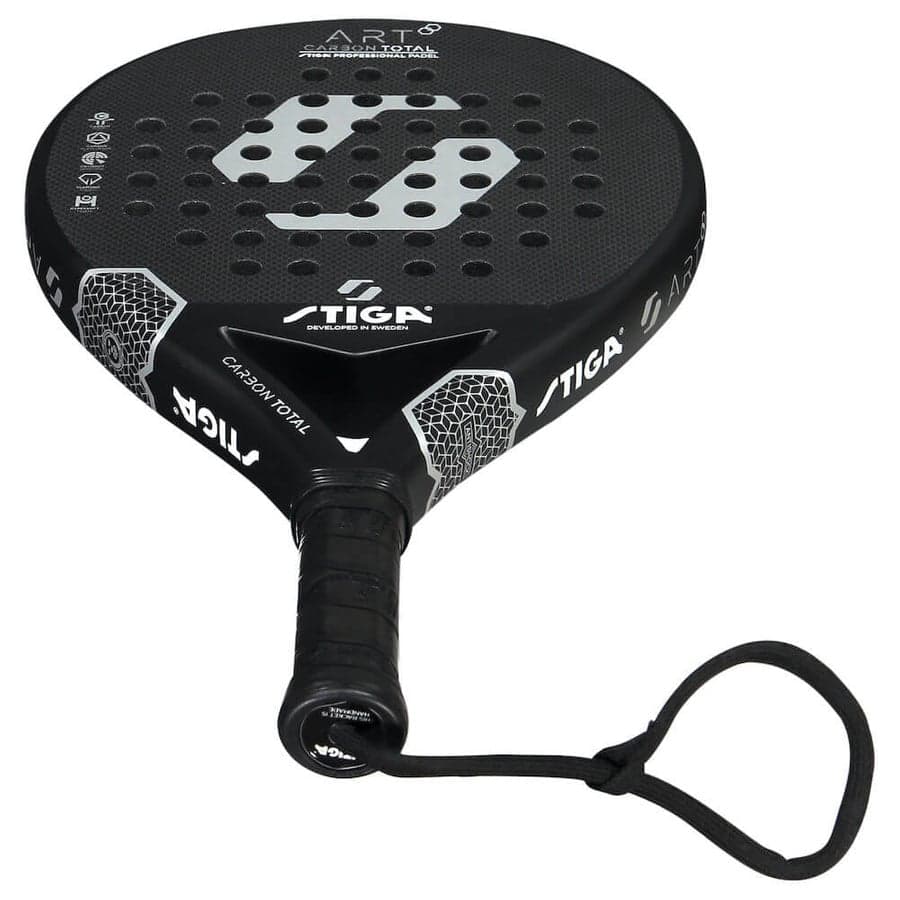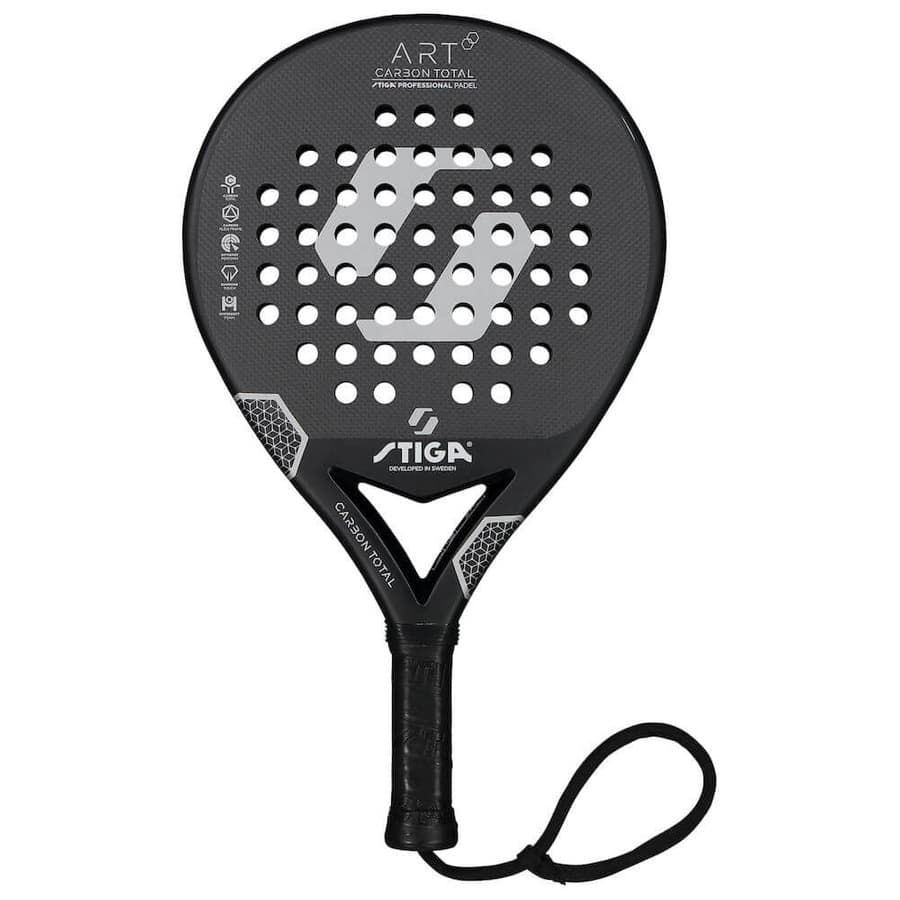 ART
Fast, well-balanced padel racket that is suitable for most players.
Surface layer with 3K carbon fibre for a well-balanced feeling.
For players who seek speed without having to compromise on control.
Handmade padel racket in Scandinavian design, with a round shape and low balance.
Weight: 365 +/-10 g. The product is specified for this weight and is not weighed separately for individual orders.
Developed together with Daniel Dios Zetterlind, the captain of the Swedish padel team.
The racket has a maximum length of 45,5 cm and is approved for all types of competition. Case not included.
Show More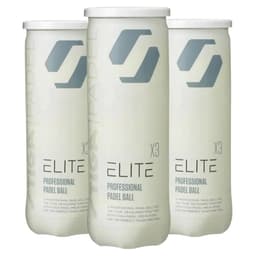 Elite padel ball 3-Pack
27.90 EUR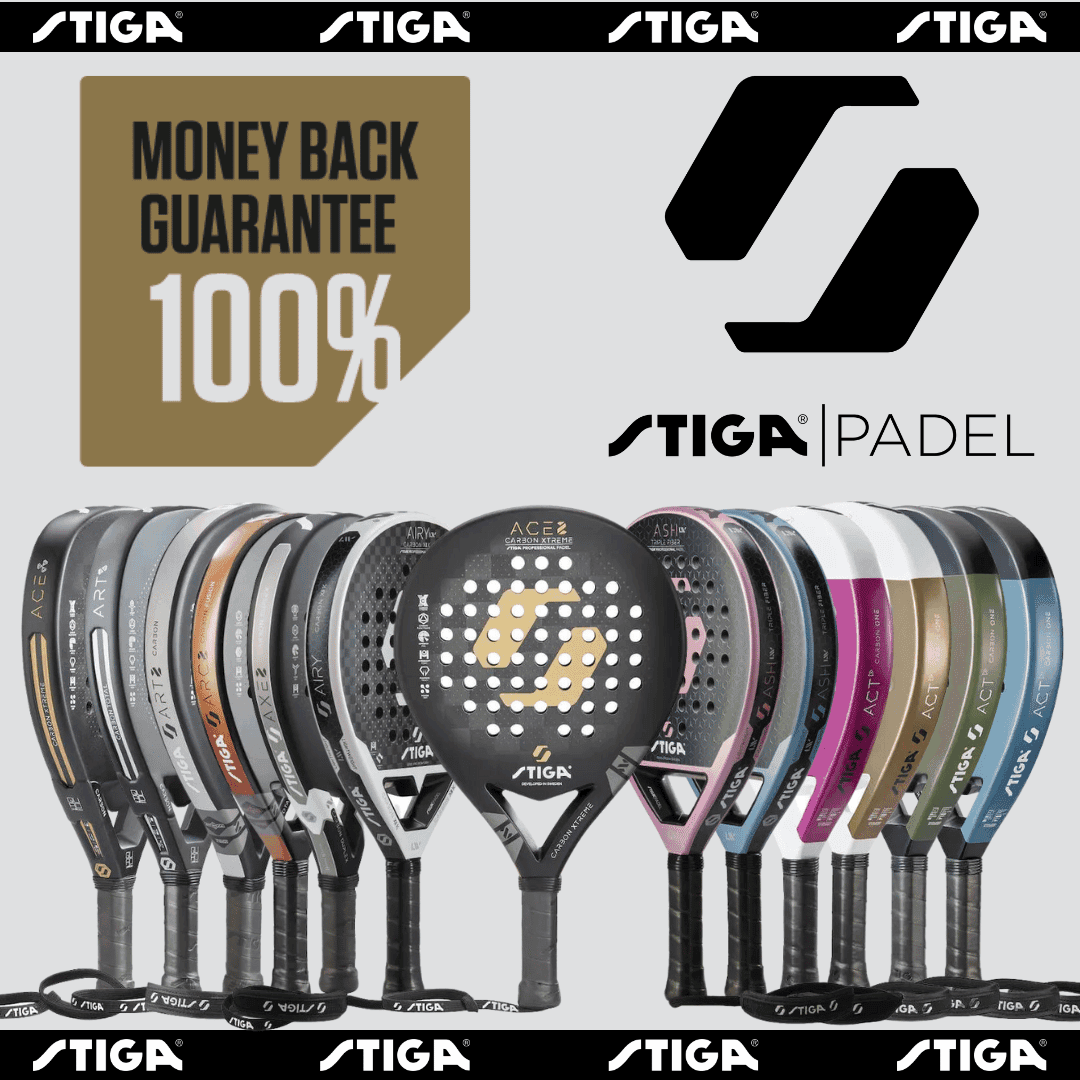 14-Day Test Play & Money Back Guarantee exclusively at STIGASports.com.
Finding the right padel racket can be hard. We understand the need to be able to test play before purchasing a padel racket. We believe in the special experience, performance, and quality our padel rackets offer. That's why you can test them for 14 days. If you're not 100% satisfied, you will get 100% of your money back!*
Not sure which padel racket will suit your game best? Check out our guide to help you find your perfect fit. For instructions regarding the use of STIGA Sports' money-back guarantee, please email customer service at webshop@stigasports.se, and we'll issue a full refund once the racket is returned to us.
*If for any reason you are not completely satisfied with the product, return it to us within 14 days, and you will receive a replacement or full store credit according to your preferences. The money is refunded in the form of a gift card whose value corresponds to the purchase amount to be used at stigasports.com. The promotion applies to rackets with the "Money Back" sticker and can only be used once per consumer per year and does not apply to products discounted more than 25%. Return shipping is covered by the customer, and STIGA Sports reserves the right to charge a fee in cases of abnormal wear and tear on the padel racket.
Need to add Stamped Public Api Key in settings
Join STIGA Sports Club
Discover all STIGA Sports stories – and be the first to hear about new products, promotions and events. Simply, get moving!
Follow us
Visiting adress:
Tång Lindströms väg 7 - 9
633 46 Eskilstuna Sweden
Org.nr: 556448-8178