Ultra Elite White 12-pack
44.90 EUR
Tuned by Dani Dios – a faster racket with more carbon fibre for exceptional feel and increased speed.
More durable than ever before, with Carbon Duplex Twill to handle even the most powerful shots.
Textured surface for maximal spin and easier ball control.
360 Carbon Frame – frame in 100 % carbon fibre for extra durability and stability.
Fibreglass-reinforced grip offers reduced vibration and improved power transfer.
Medium-high balance.
Weight: 360 +/- 10 grams.
QUANTITY DISCOUNT - 10-20% OFF
The technology behind the AXE 3
We've applied advanced technology to give the AXE 3 unbeatable performance on the court.
Take a tip from elite players and experience the power of our world-class rackets.
Carbon Duplex Twill
New weaving technique with 3K twill produces a new pattern on the carbon-fibre surface. The construction consists of layers in both carbon fibre and fibreglass, but in this model, we've used more carbon fibre to achieve extra stiffness and power for players who want to feel speed in play.
360 Carbon Frame
360 Carbon Frame means that the whole frame is made from carbon fibre. This increases impact resistance and durability while offering good stability. The upgraded frame combined with additional carbon fibre in the hitting surface results in a truly powerful racket.
Optispot Elite
The hybrid construction of carbon fibre and fibreglass offers a thoroughly unique sweet spot. And with more carbon fibre than ever before, you can create more speed without sacrificing control.
Crystal Grip
New textured and pebbled surface to increase spin on the ball.
Vibra Tech
Fibreglass-reinforced grip for a softer feel during transmission of power in each shot. More comfortable for players who want to reduce the risk of elbow strain.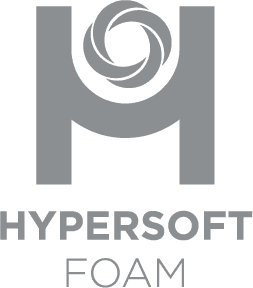 Hypersoft Foam
A core with black EVA foam known as Hypersoft Foam. The unique density of this core makes it possible to create an even larger sweet spot and control in the zone. This offers you maximum feel during play, producing a good response in both offensive and defensive shots. The EVA foam is incredibly durable and ensures that your racket will maintain its stellar performance for a longer time.
Join STIGA Sports Club
Discover all STIGA Sports stories – and be the first to hear about new products, promotions and events. Simply, get moving!
Follow us
Visiting adress:
Tång Lindströms väg 7 - 9
633 46 Eskilstuna Sweden
Org.nr: 556448-8178