Cybershape Wood Power System
The combo of the Cybershape Wood CWT blade and the fast Mantra Pro H rubber is perfect for those seeking speed and spin!
A complete, pre-glued table-tennis bat from professional STIGA players.
Offensive table-tennis blade with 5 layers of exclusive wood and the unique Cybershape design with optimized hitting surface.
With STIGA CWT, adapt the weight and balance of your bat with 3-, 6-, and 9-gram weights that easily attach to a magnet in the bottom of the grip.
Rubber with a unique geometry developed for today's aggressive playing styles that focus on power and spin.
Thickness of 2.1 and a sponge hardness of 50 degrees for increased feel and control in every shot.
QUANTITY DISCOUNT - 10-20% OFF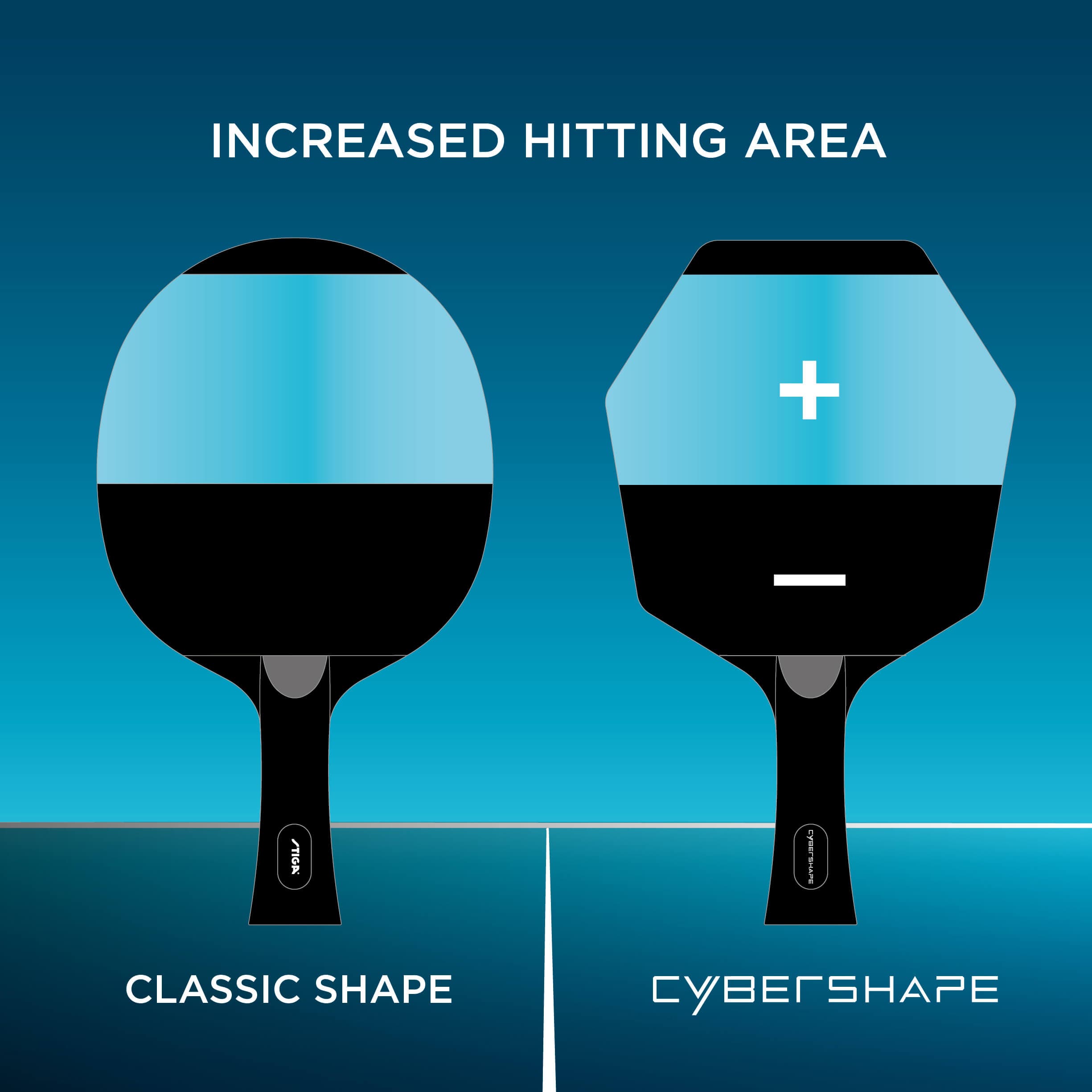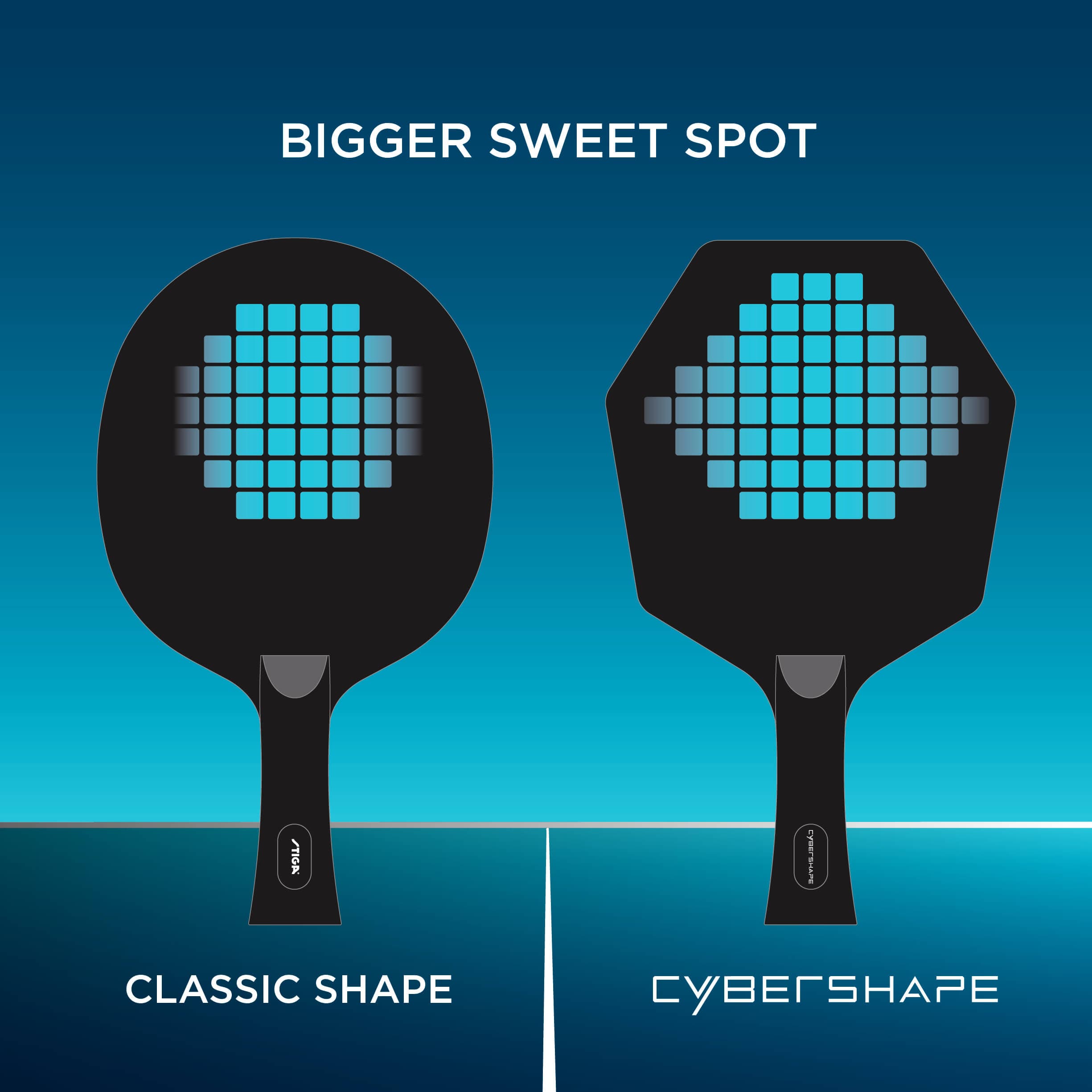 Optimized hitting area and larger sweet spot
Our research has shown that for the majority of players their optimal hitting area is on the top half of the blade. So we've optimized the hitting area so that it is larger in comparison to the traditional shape of the blade's upper half and slightly smaller on the lower half to maintain the blade's balance.
In collaboration with the Royal Institute of Technology (KTH), we have also tested the vibration properties of Cybershape, i.e. how the blade moves. The tests have shown that Cybershape has a larger sweet spot placed higher up on the blade than a standard shape which gives more power in your strokes without losing control of the ball.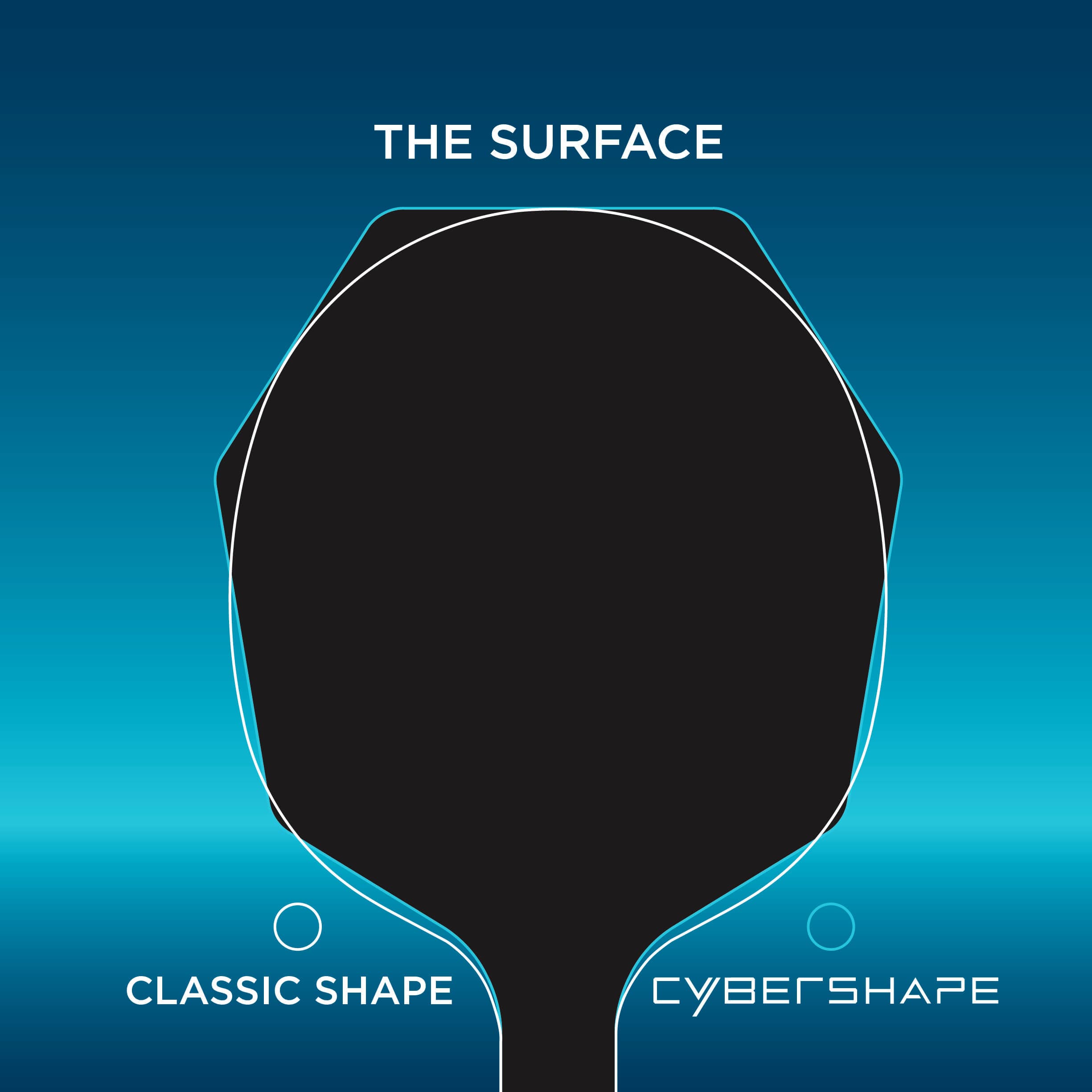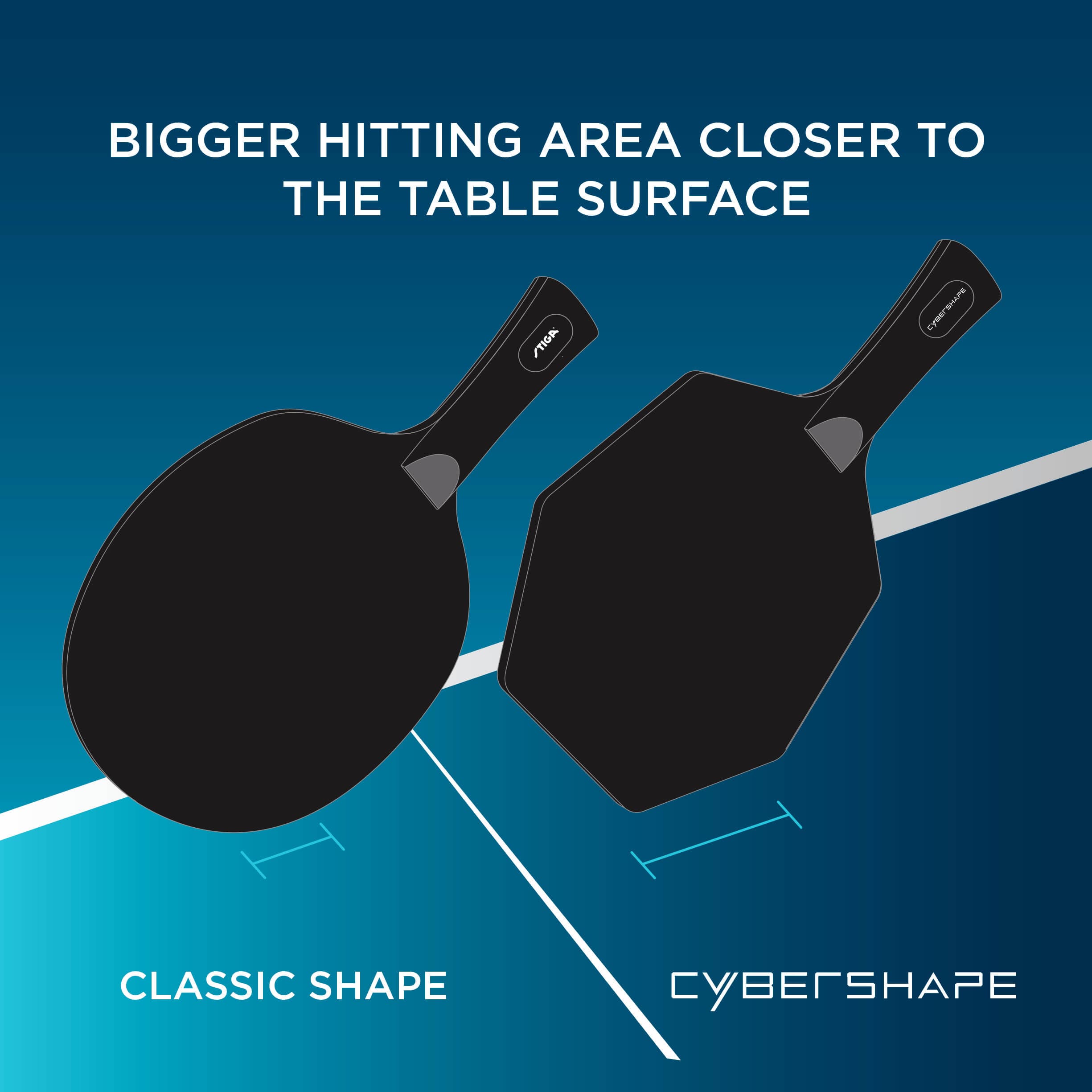 Customized hitting area for cross court play 
Since the ball usually strikes the top half of the racket (both backhand and forehand), that's exactly where Cybershape really stands out. One of the distinctive features of the Cybershape design is that in your return and short game you get closer to the surface of the table by all of 6.5 cm of the hitting area, compared to 2.5 cm for a round blade. This gives you more of a chance of getting to short serves and returns.  
With Cybershape's unique shape, it is also easier to get the ball placement on the hitting area you desire while serving. Thanks to Cybershape's angles, you automatically have six corners as a basis to aim for, depending on how much and what type of spin you want.  
Join STIGA Sports Club
Discover all STIGA Sports stories – and be the first to hear about new products, promotions and events. Simply, get moving!
Follow us
Visiting adress:
Tång Lindströms väg 7 - 9
633 46 Eskilstuna Sweden
Org.nr: 556448-8178